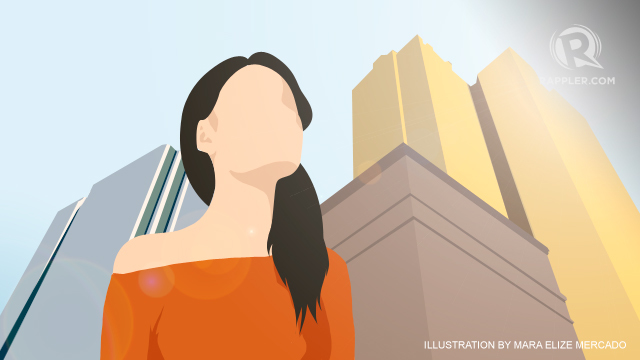 PUBLISHED ON RAPPLER PHILIPPINES
"Walang ganyan sa States." (That doesn't happen in the US)
Do you remember this pinoy catchphrase made popular in 2003 by a Petron advertisement?
In the advertisement, a balikbayan mother-in-law begins criticizing everything the moment she arrives back home – traffic, potholes and more.

Naturally, each and every critique ends with "Walang ganyan sa states." But at the end, when her grandchildren shower her with affection, her son-in-law echoes the phrase to her once more, albeit in a different light. Truly, you won't find that same sense of family back in the States, or anywhere else.
I was 13 when that ad first aired. But more than a decade later, I still remember it like it was yesterday.
Perhaps the tagline stuck in my subconscious over the years because it was witty, heartwarming and funny. As a child, I did not fully understand the ad's subtext, how it tried to convey the Filipino inferiority and colonial complex – where everything 'foreign' is better. But now as an adult who's left the comforts of Manila to seek opportunities elsewhere, the message finally hits a lot closer to home.

Greener grass
I realize with a smile that I am now the balikbayan mother-in-law, in those exasperated moments where I catch myself judging my nation; for not offering the same liberties provided elsewhere, when my patience is sorely tested by a bureaucracy seldom found when living abroad.
Beyond monetary compensation, quality of life is part of what makes living abroad compelling, especially when you work in a safe, "first world" country like Singapore. Not only is transport easily accessible, but I can also take a cab home late at night, free of the fear of being a criminal's next victim.
'Walang ganyan sa Philippines'
I also see that balikbayan mother-in-law in my friends who complain everyday about the horrendous traffic or derailing public transportation system. And they don't even work abroad.
For well-traveled Filipinos, it's not uncommon to come back home feeling a little heftier – weighed down by rich food, new clothes, but most of all, a heavy heart.
Every new exposure to the world is a double-edged sword that inspires as it disillusions, where newly informed expectations of home are often met with disappointment.

You love the Philippines but oh, the #ThirdWorldProblems. How often do we hear: "Why can't our MRT be as efficient as the BTS Skytrain in Thailand?" or "Why can't our streets be as clean as Singapore?" #WalangGanyanSaPhilippines.
The progressive mindset
These observations and complaints are anything but new. It's a narrative Filipinos have grown up with, and bring as part of their baggage when they move abroad.
But when the Philippines made the local and international headlines about being the first country in the world to legalize Uber, my first thought was "Finally!"

It reminded me of when I first started using taxi apps when I moved to Singapore. I remember wishing that I had an Uber or GrabTaxi while growing up in Manila and could not wait until this global trend found its way back home.
The Uber news is a big deal because it's a sign of how progressive the Philippines can be. But, it's only one of many examples of how you can turn global learnings into a model that works locally.
Simply look to our burgeoning hostel and backpacking scene, a concept once commonly identified as a European one. Thanks to pioneers like the Circle Hostel in Zambales and La Union, it's a trend that has since helped to etch our spot as a top global travel destination.
Then there is Mustari Raji, who tapped into his experience as a pool water treatment specialist in Saudi Arabia to create a floating swimming pool in the sea.

As a former national champion and coach, he gives less fortunate children living in coastal areas a chance to become the nation's future champion swimmers.
The reality is that we can't escape from the "Walang ganyan sa Philippines" mentality. It's only natural for us to compare and contrast what we don't have, versus what we wish we did.

But instead of complaining, let's imagine what we can do to become better instead. Let's say to ourselves, "Walang ganyan sa Philippines. Paano natin puwedeng gawin yan dito?" (There's nothing like that in the Philippines. So how can we do that here?)